Marian Temmen - 26 / May / 2021
The CRAEKKER kids pocket guide
Every adventure starts with packing a bag! But which children's bag do you actually need for what? In this blog post we will introduce you to a few of our products.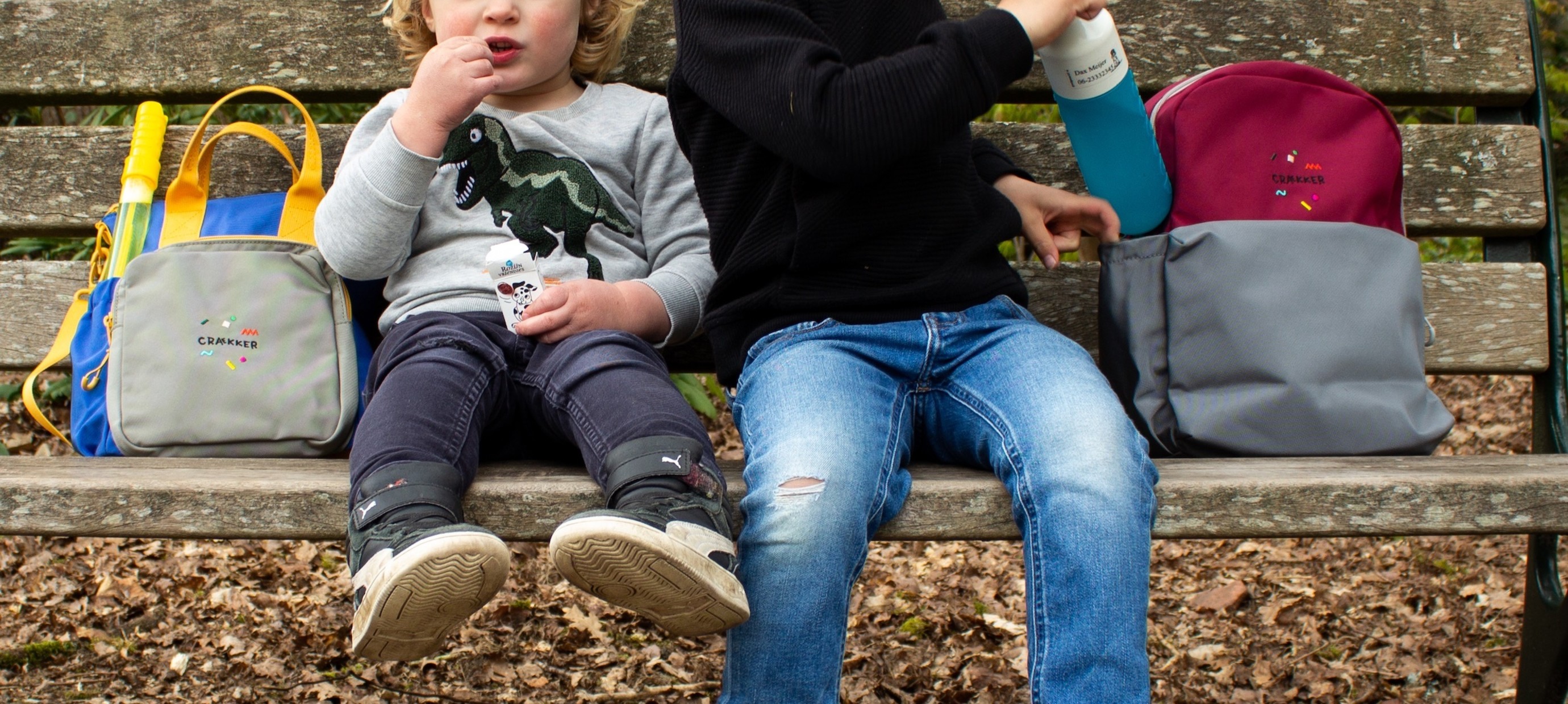 Children don't like to sit still. Because adventures are waiting for them everywhere. They especially like to be outside. Parents accompany their children on all these adventures in the first few years. And because us mums and dads know that even during the most exciting treasure hunt or the most beautiful unicorn ride, someone is constantly thirsty or hungry, their nose is running and so on ... We always pack a bag or backpack before we go out the door.
Every adventure starts with packing a bag…!
But which style for what activity? This article wants to help you with giving a few insights on some of our CRAEKKER products…
The all-rounder
Children's backpacks are standard equipment for a child because they always fit. With our classic children's rucksacks, Rook (4-8 Jahre) and Rooky (1-4 Jahre) , we made sure that children can "operate" them independently: the zipper does not get caught and the clip on the chest strap opens and closes easily. The padded shoulder straps are made of high quality nylon, so they adapt well to the small shoulders, just like the back panel. Nevertheless, fixed handles on the top of the backpacks were important to us, because mom and dad often carry the backpacks and then we parents need a good grip on our children's treasures. Did we already mention the extras that we couldn't resist adding: A secret side pocket, for example ...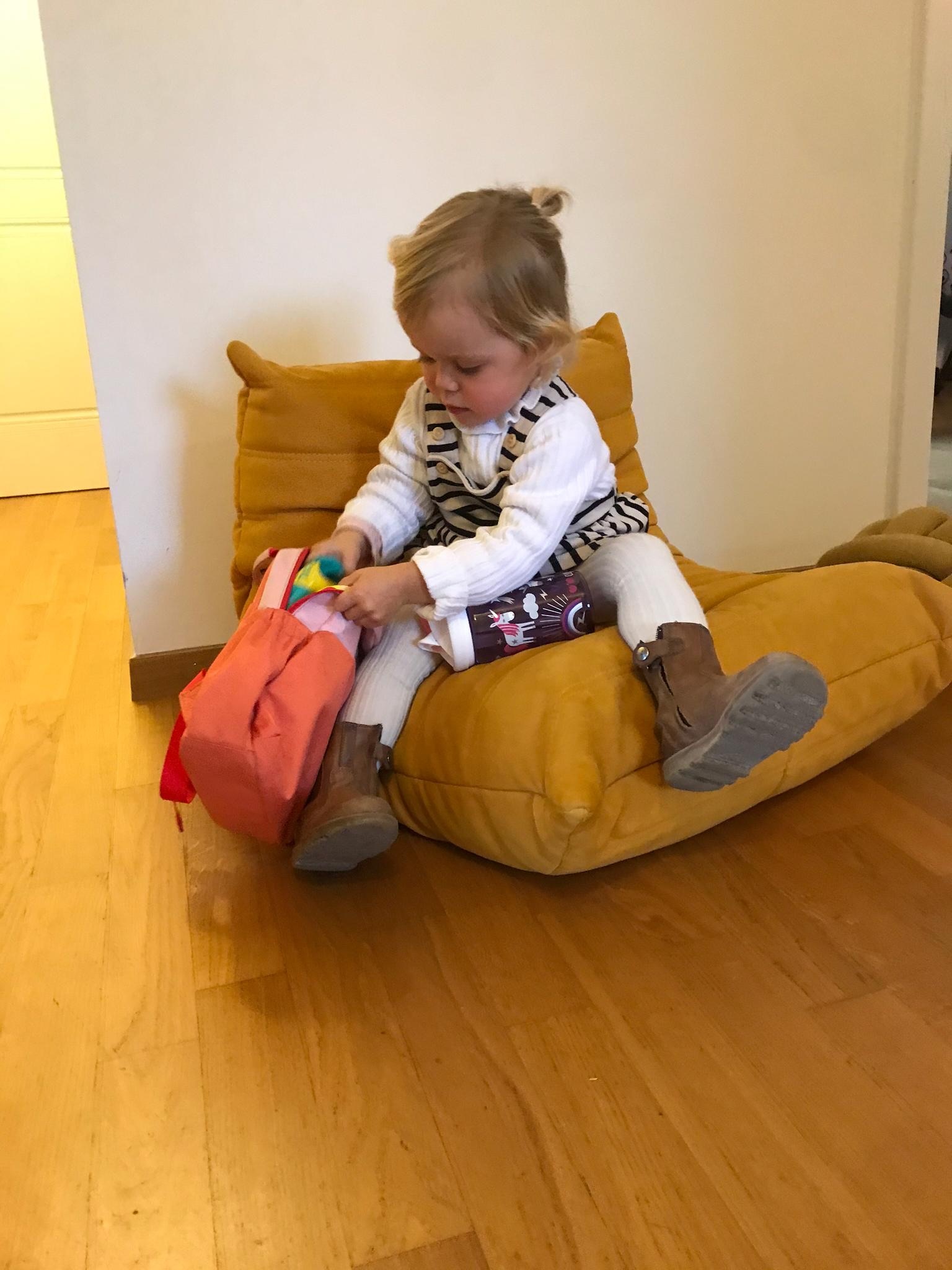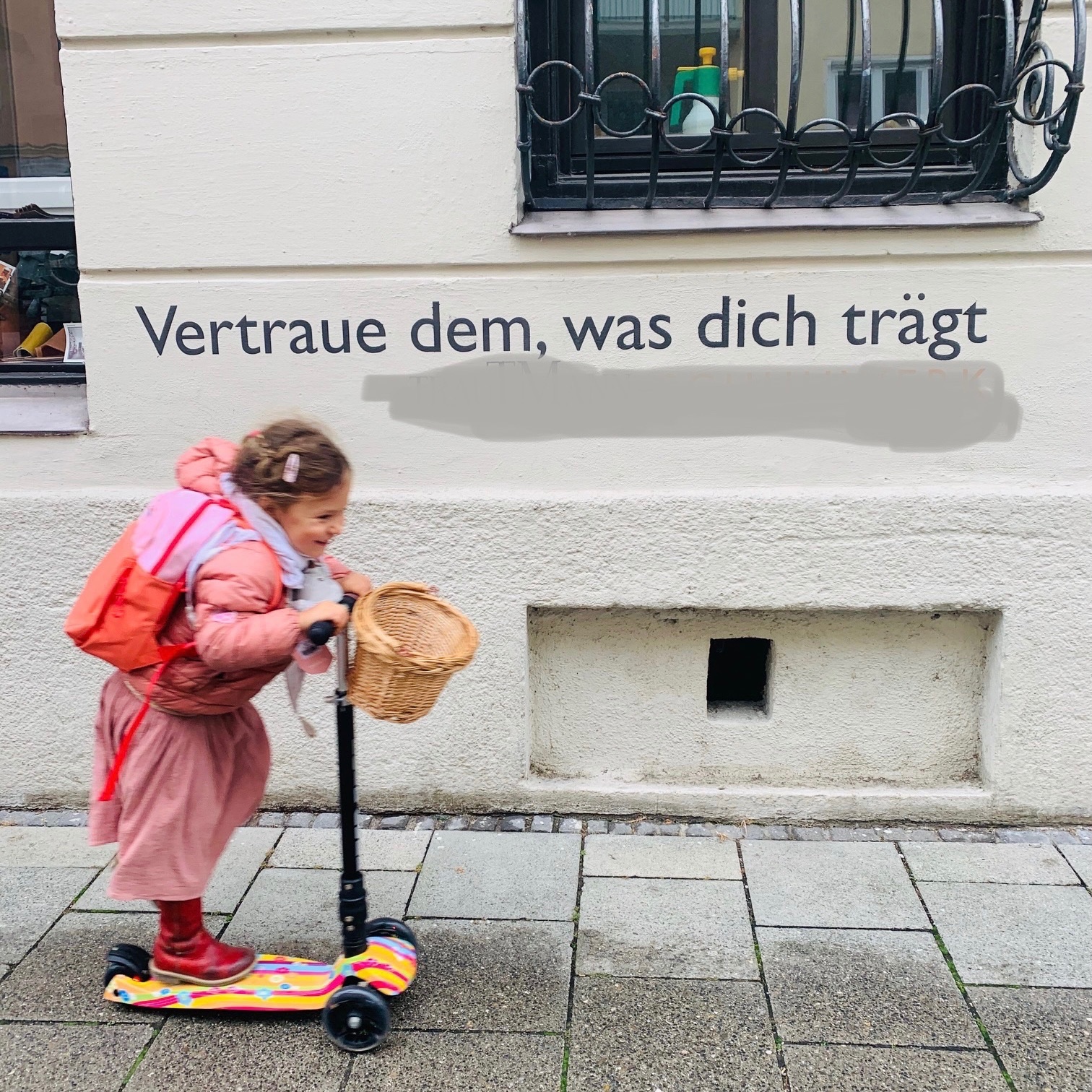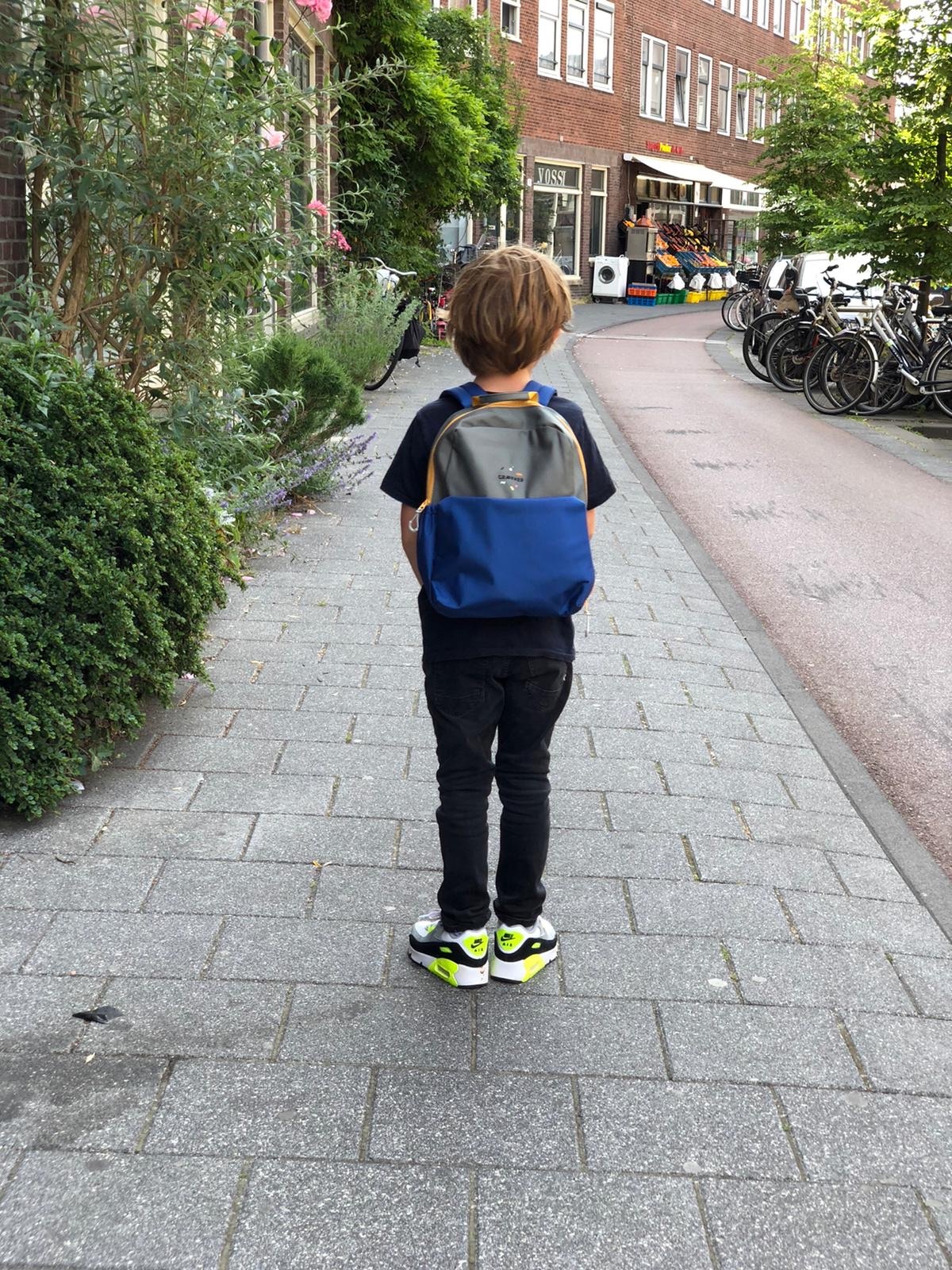 The sports bags
Even before children go to kindergarten or (pre) school, they often start with a sports course (gymnastics, musical movement etc ...). We have designed two bags for this purpose: Cuckoo is intended for the youngest (1-4 years), a kind of casual gym bag and can easily be opened and closed with a lace and quick release fastener and has a high-quality handle. Bois our secret favorite: gymnastic shoes, drinking bottles and the likes can be stowed away in the elongated bag. Older children (4-8 years) wear them cross-body or drag them around by the handles. Because that's what modern everyday family life often looks like: into the car, hops, quick to the gym, hops ... that's exactly what our sports bags are made for!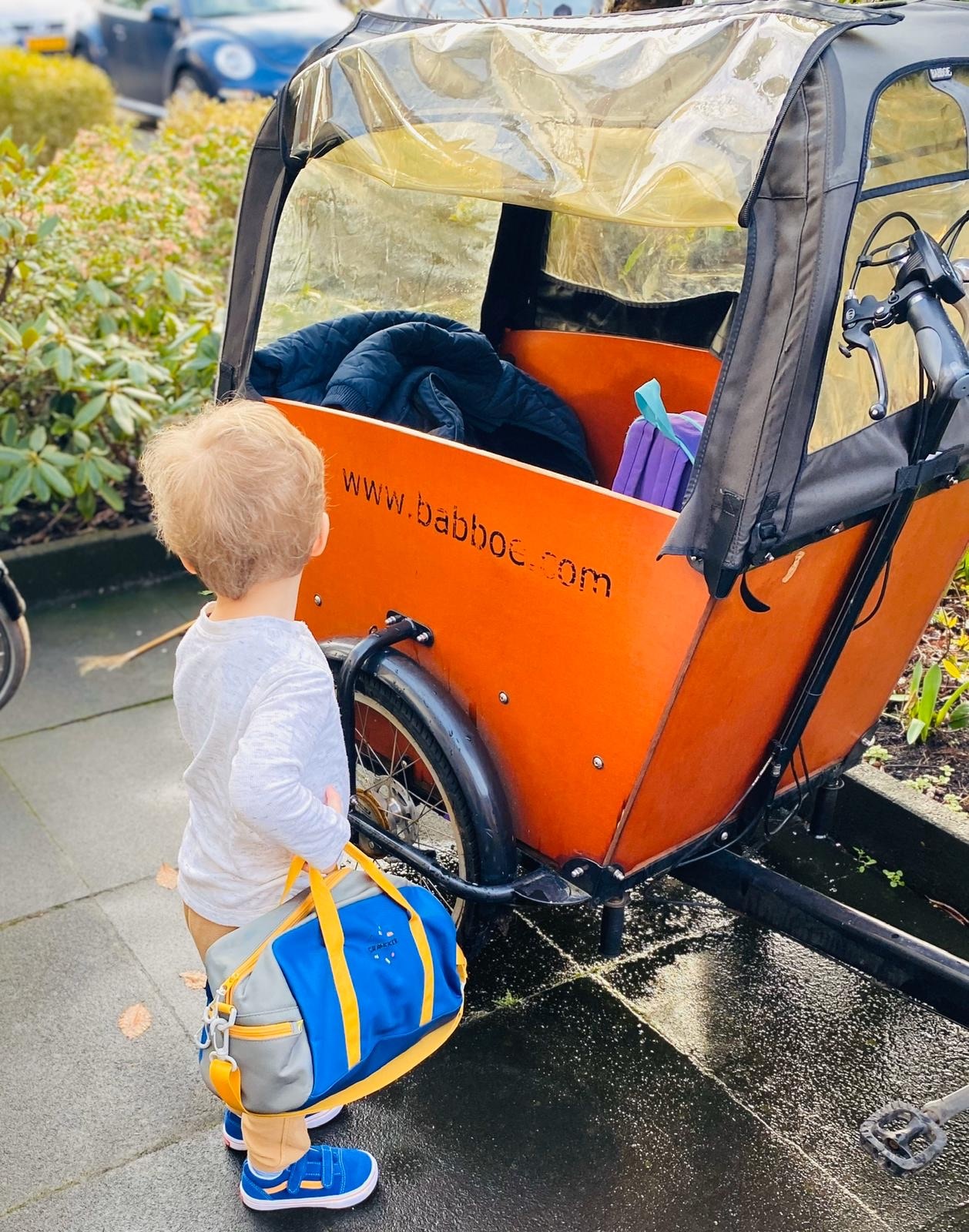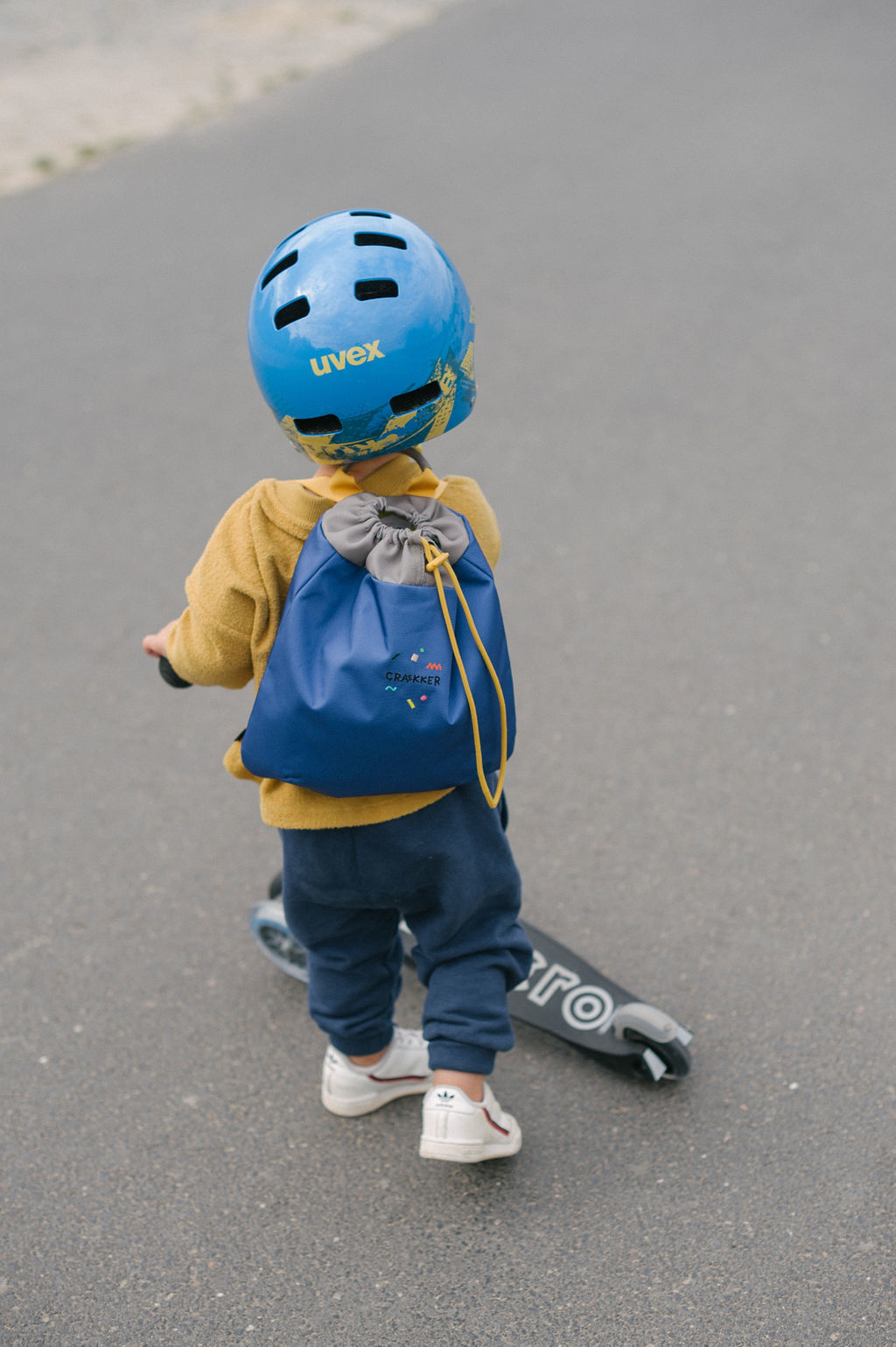 The stylers
The typical backpack has a round shape, a large front pocket ... Our stylers in the collection should NOT look like that. So we designed three eye-catchers, beyond the run-of-the-mill look: We designed Jay for the little ones (1–4 years): A backpack with a modern triangular shape, clip closure and spacious interior (a lunch box can loosely below stand inside!). For the older children (4-8 years) we have Magpie in the collection: a backpack-bag hybrid with a magnetic closure on the roll flap and a spacious inner compartment (suitable for Din-A4). And for all those who have really big plans and want to take a lot with them, there is Eddi: A rounded outdoor inspired backpack with an XL inside compartment, many outside pockets and a casual roof flap.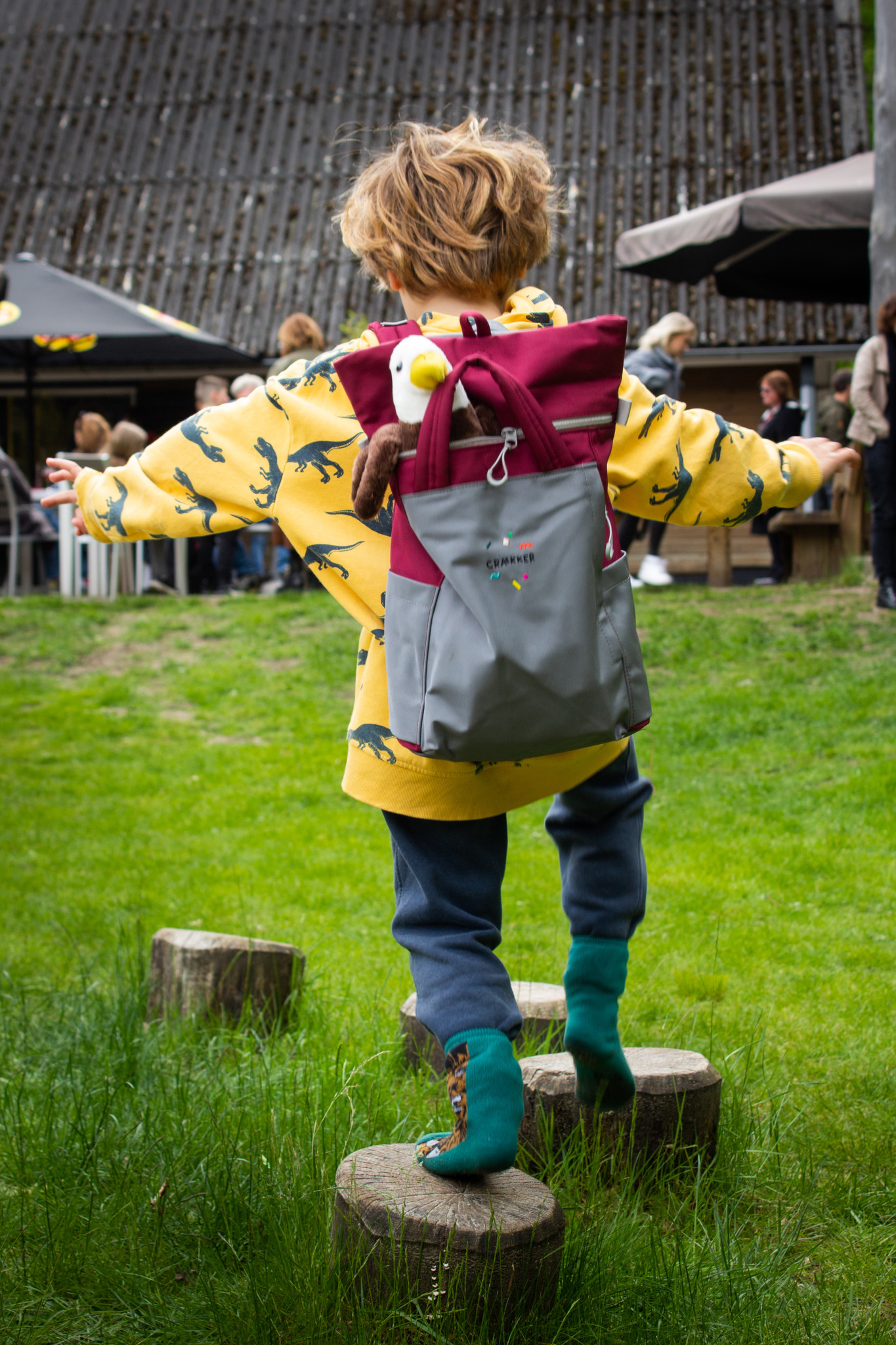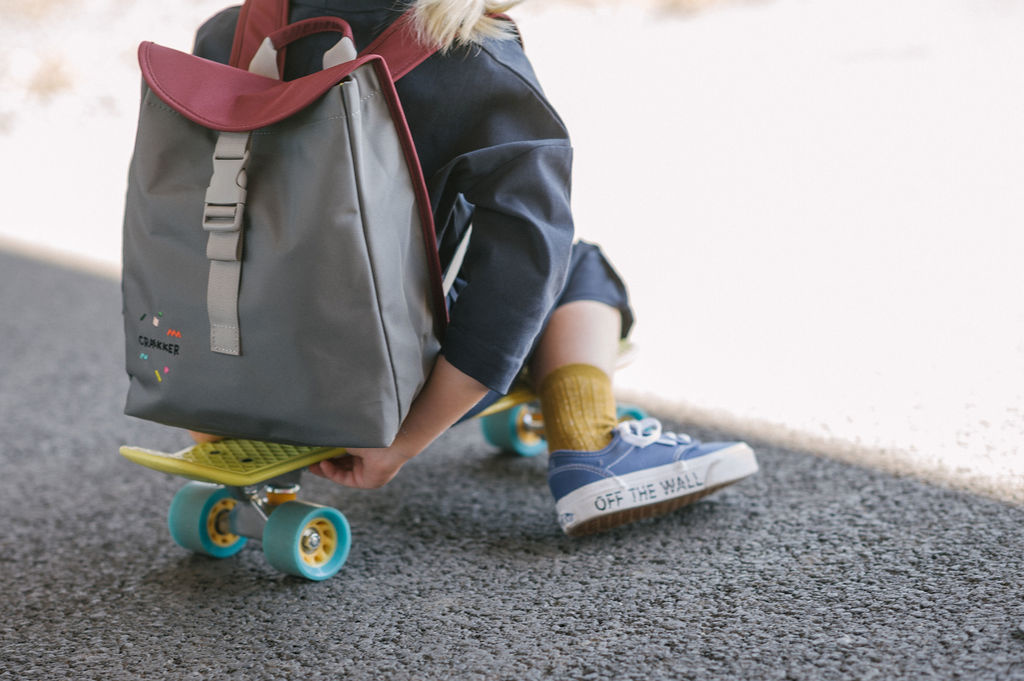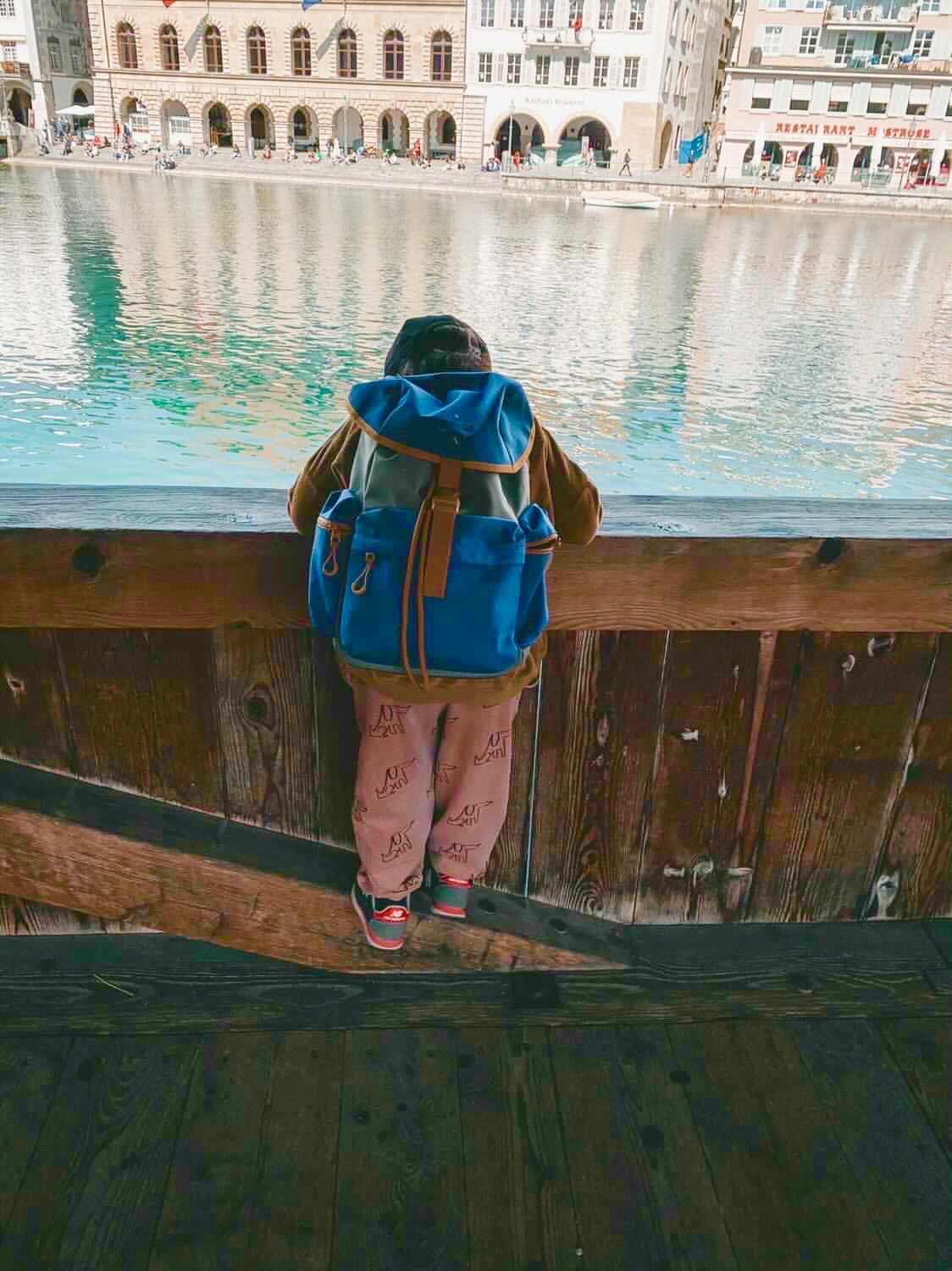 Shopping bag
Going to the market and shopping are typical activities with children. Just as we adults take a bag or basket with us for this, so do the children, of course. We didn't want to design a classic shopping basket, we had a flexible, sporty shopping bag in mind that you can hang across your shoulder - as a child or adult. The result was Jimi ! Another great thing about this shopper is that it can stand on its own without tipping over – practical, if you take a snack break, for example.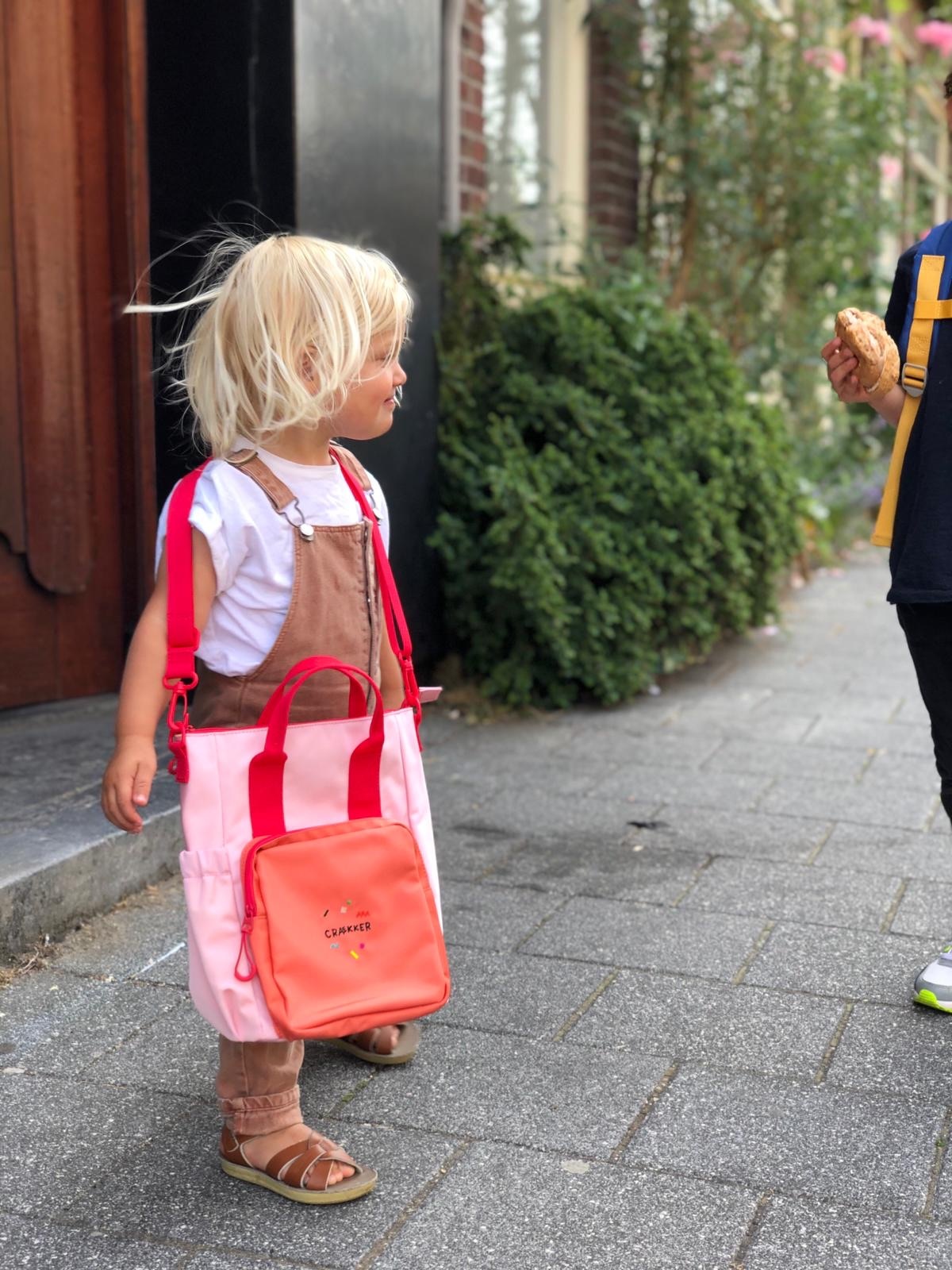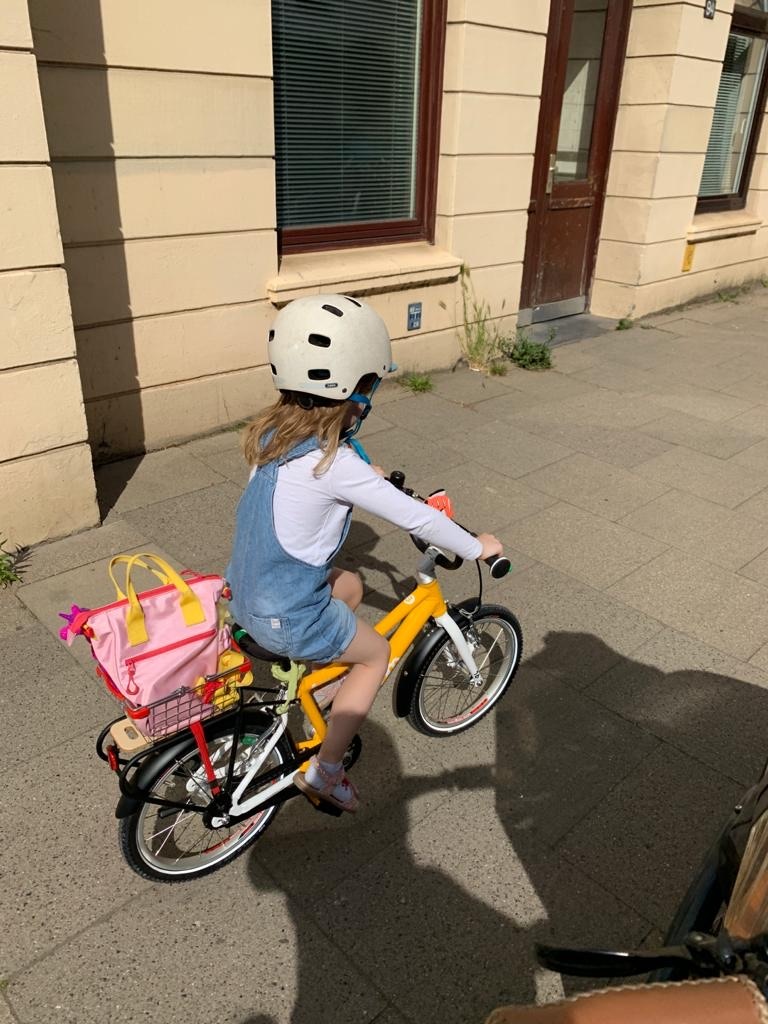 The hip bag
Children are collectors: they will always find something everywhere: stones that look like hearts; sticks that could be fairy wands ... We have developed Hoopoe for these explorers: A soft hip bag for the older children (4-8 years) or a crossbody bag for the smaller ones (2-4 years). Easy to tie around (with clip fastener) and easy to open (with our high-quality YKK zipper). Girls also love to use the hip bag as a handbag replacement: Then, following the example of mom, the Labello comes in there, a (plastic) key, the Barbie phone and a pack of raisins or something for the go.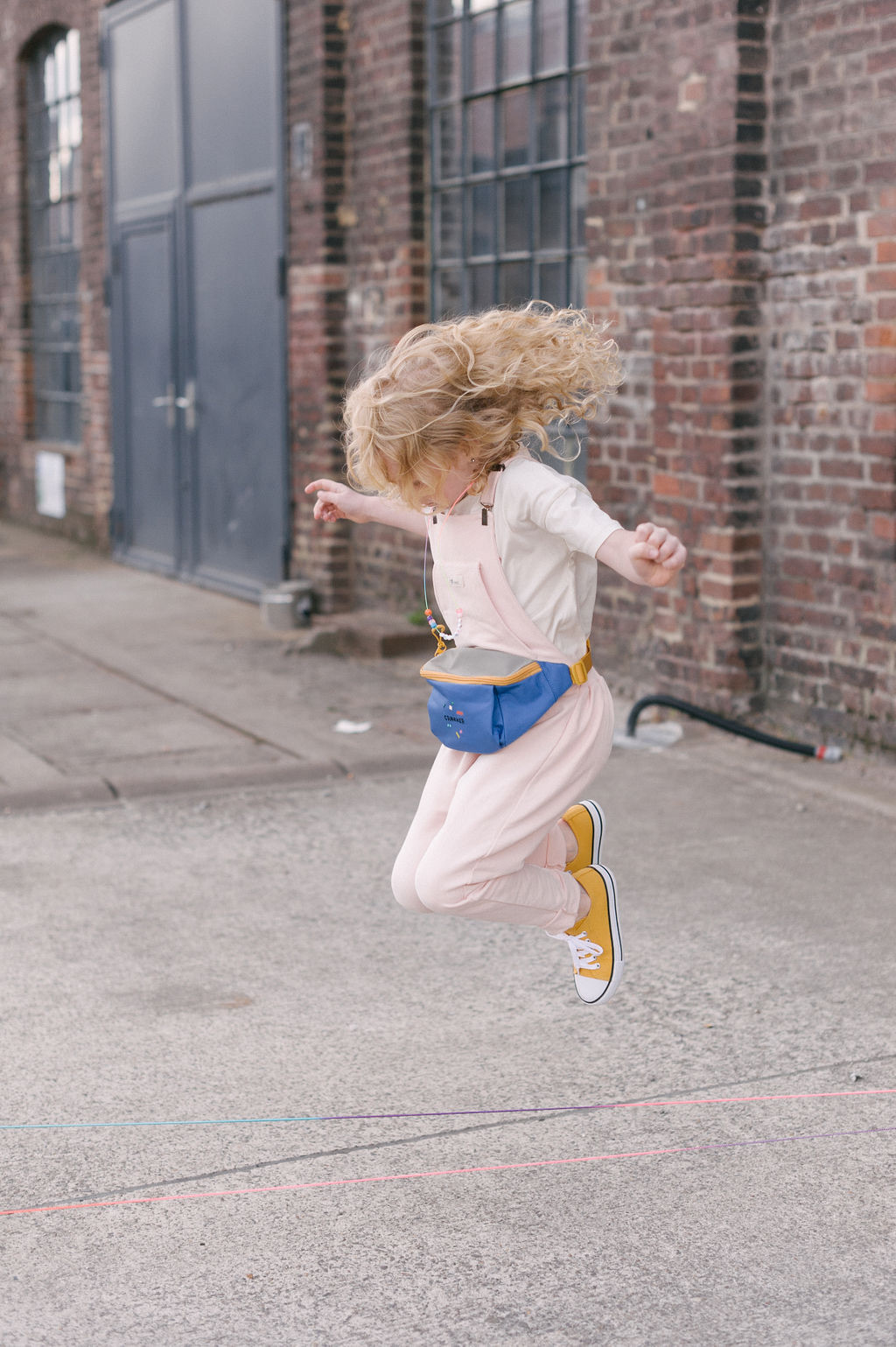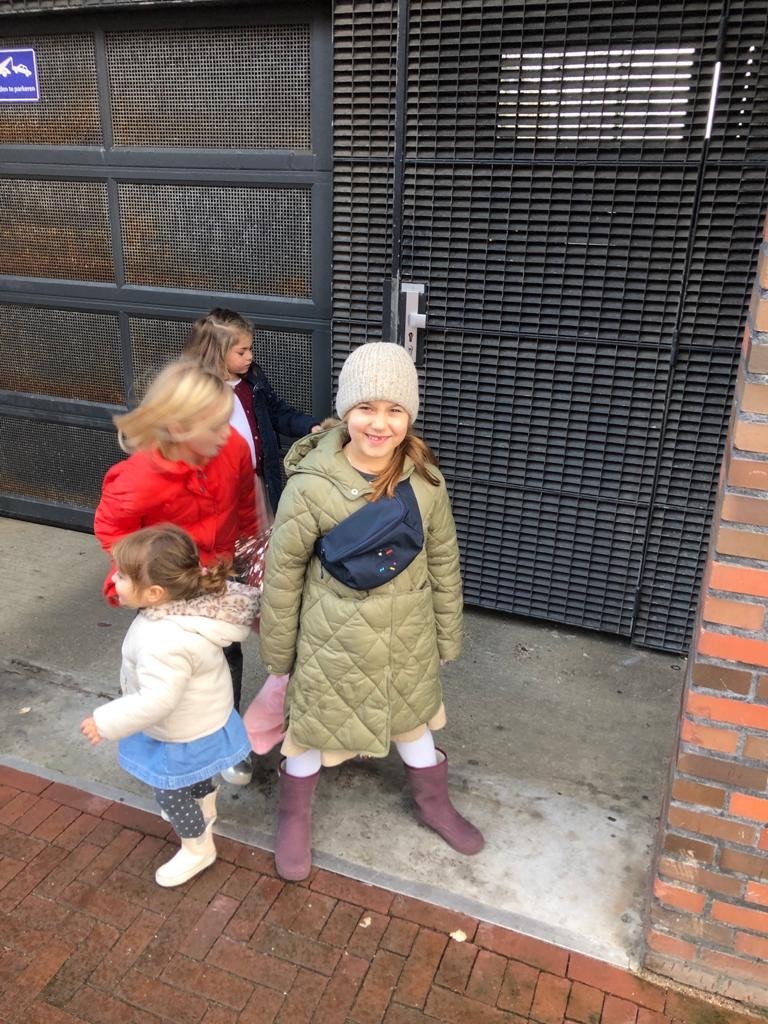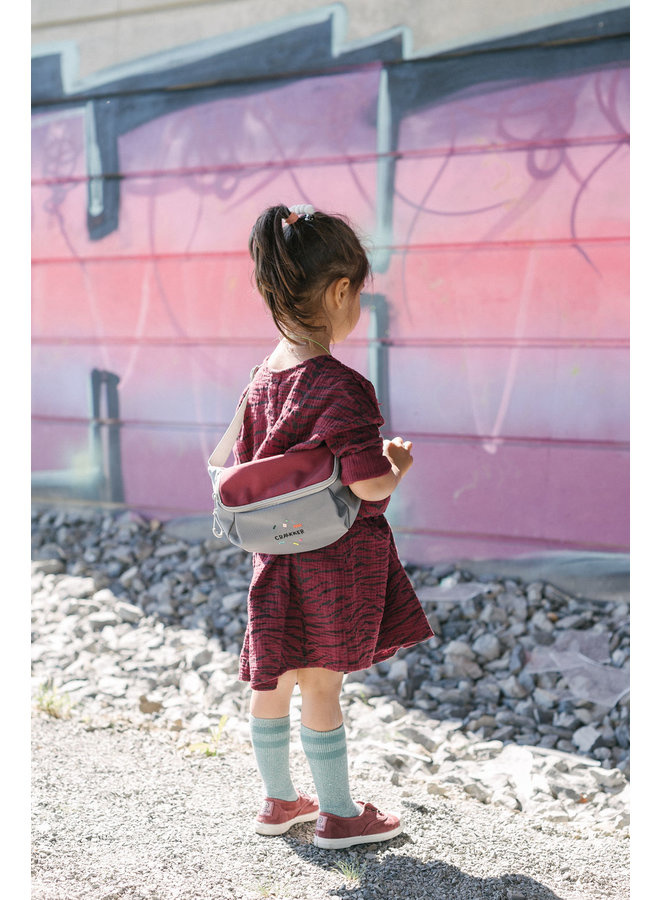 Now go explore but more importantly

ENJOY

…! #craekkermoments